Discover the powerful
features of MyFitWorld.
MyFitWorld software makes coaching job a profitable, global business that is manageable effortlessly.
Explore the key
features that set us apart.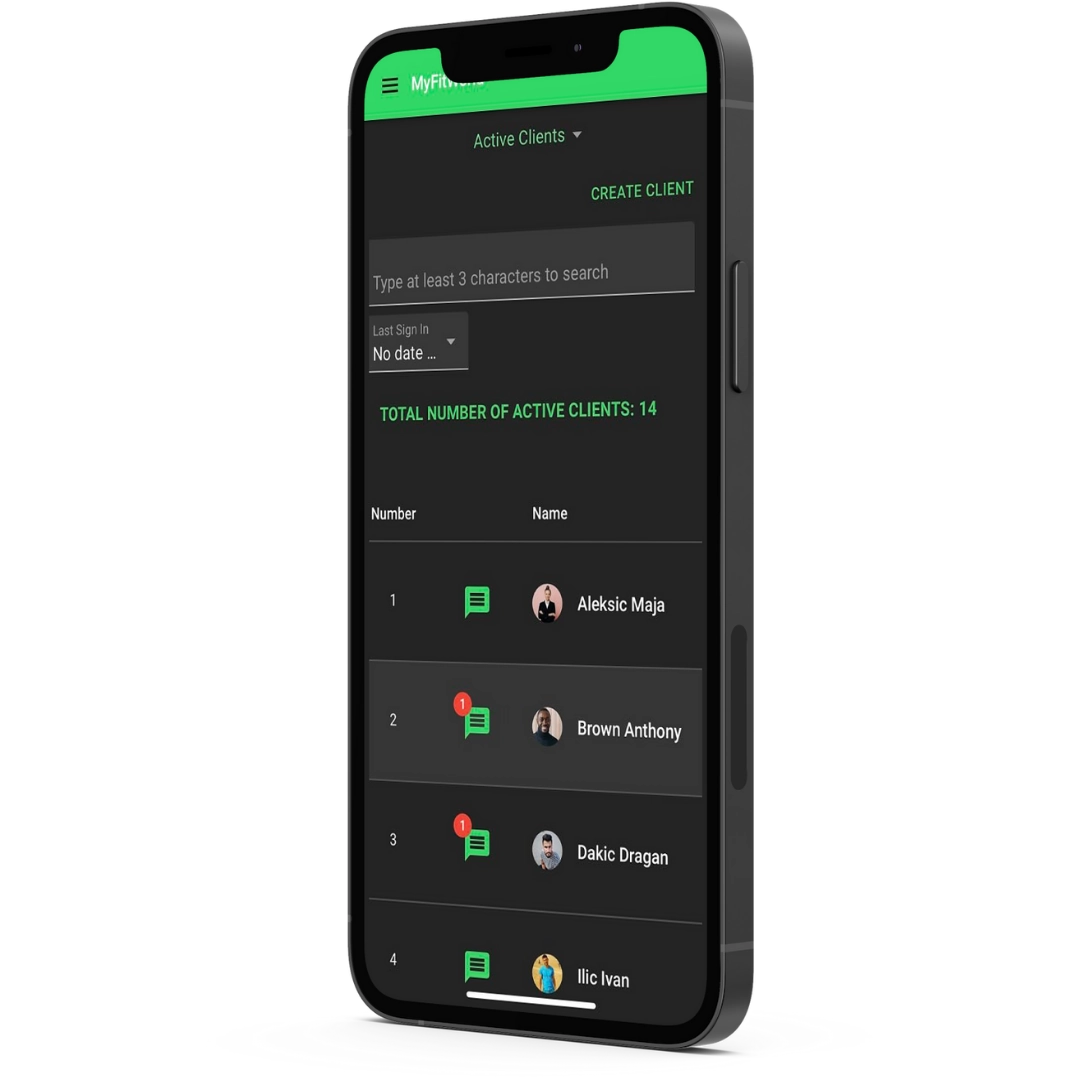 Live, Hybrid, Online clients - Organize all your clients within a unified centralized hub. Expand your business, not working hours.

With our ,,Copy" and ,,Copy to other client" features, you can replicate and customize your clients' workouts within a few minutes – Yes, dozens of clients managed in just a few minutes!

Whether you work out at home or in the gym, during your clients' business trips or vacations – MyFitWorld covers it all. As a result, you can expand your client list beyond physical capacity and grow your business throughout the year!
Customizable Workout Plans.
With fully agile, innovative & simple software, you can create different workouts, whether Tabata, split-half, circuit, HIIT, mixed, or any other type. You can also make programs for longer workout cycles and apply them to a single client or a group of clients with similar training or goal seats.

Leverage a comprehensive library featuring over 2.300+ exercises, 100+ workouts, and 30+ programs that we give you for FREE! You can use it for inspiration or implement it directly into your clients' schedules! Use our templates or make your workouts any way you imagine!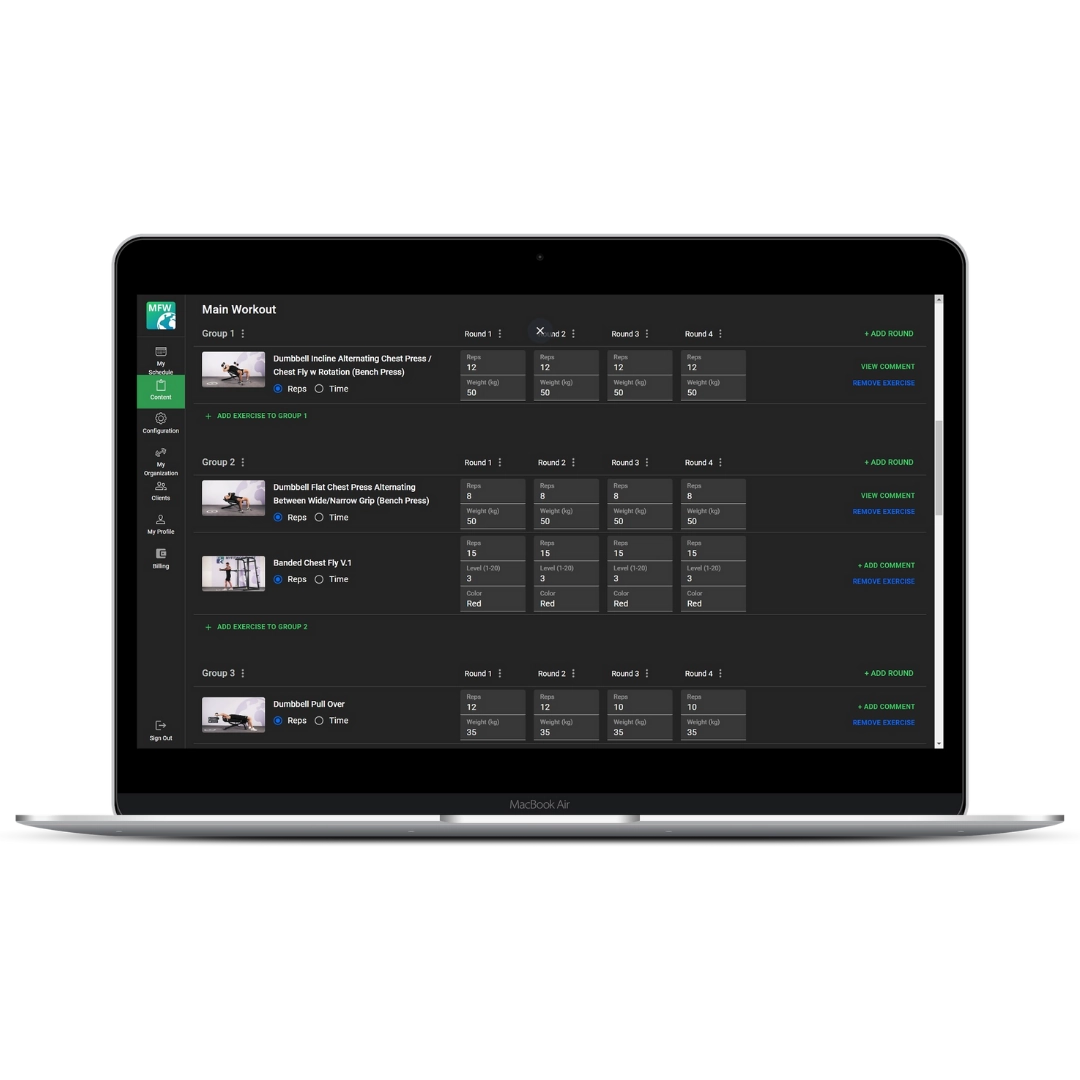 Boost your brand's visibility with our white-label option. Customize the platform by integrating your logo and branding elements.

This customization ensures a professional and tailored experience for your clients. You don't need to pay hundreds of thousands of dollars to develop your app. Instead, Enhance your brand recognition and establish a strong brand presence with the MyFitWorld custom branding feature.
Progress Tracking and Analytics.
Track client progress by utilizing comprehensive metrics, such as weight, measurements, and performance data.

Leverage powerful analytics to gain insights, enabling you to check client performance and optimize training strategies.

Generate progress reports that highlight client achievements, serving as motivational tools to inspire continued success.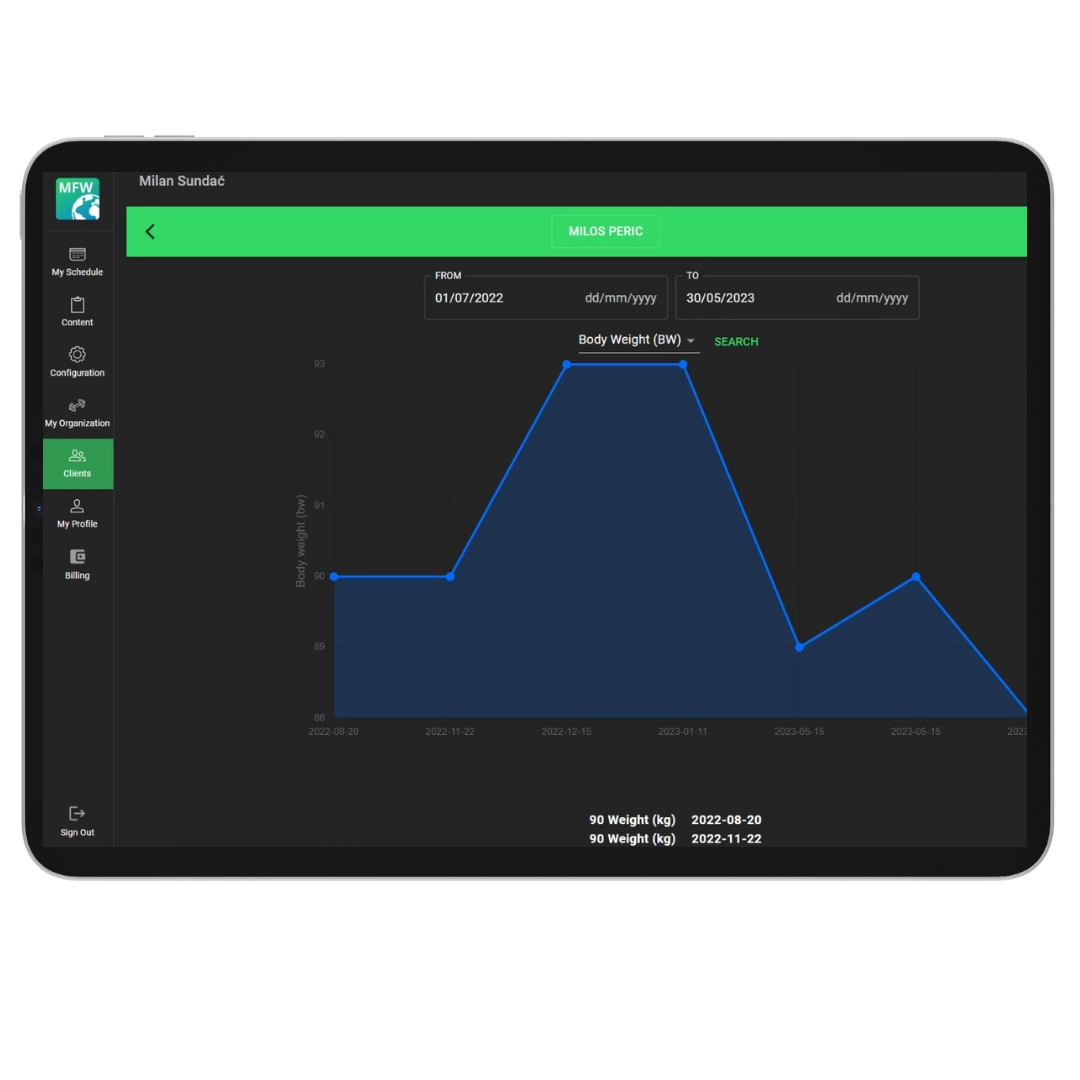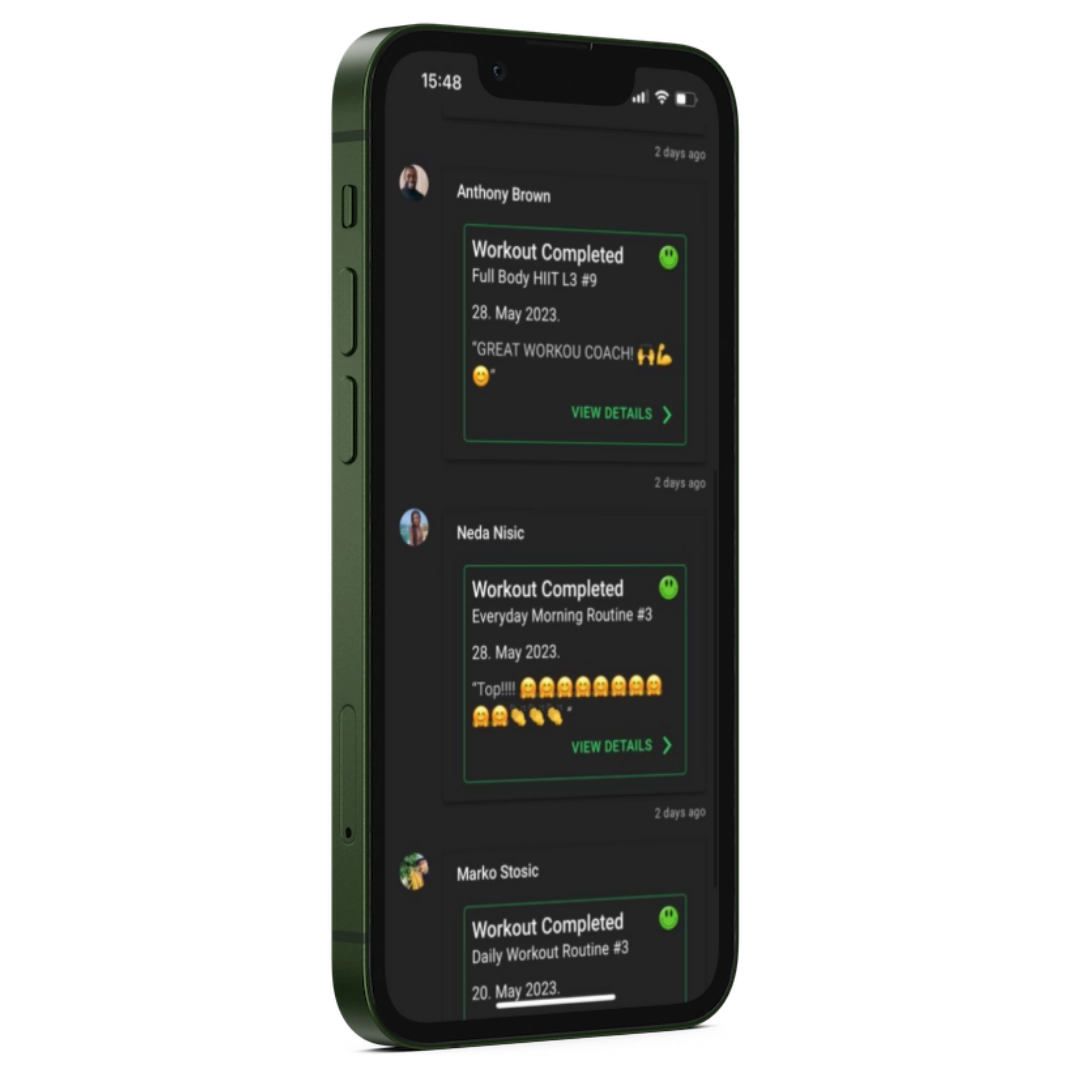 Communication and Engagement.
Foster strong connections with clients through instant messaging and in-app notifications.

Share personalized motivational messages to inspire and engage clients throughout their fitness journey.

Leverage remote coaching capabilities to extend your reach and provide flexible training options. Remember, you are selling your knowledge, expertise, experience, and care – not just your physical presence!
Community and Networking.
Connect your MFW account to all your social media networks or websites! In addition, you can expand your reach through our MFWNet – social network and Blog page.

Sharing knowledge and expertise is one of many ways to reach your potential clients.

Join a vibrant community of like-minded personal trainers, and make collaboration for faster growth and improved learning.
Experience the future of training with MyFitWorld. Register today and unlock a world of possibilities to
elevate your professional career.
Free up to 2 clients. No credit card. Cancel anytime.