MyFitWorld: How did three colleagues from the Faculty of Sport and Physical Education start a technology company?
Lack of physical activity and obesity are the biggest issues of modern society. According to the latest data published in the World Obesity Atlas, nearly two million inhabitants of Serbia will be obese by 2030, which accounts for 28% of the total population. This is largely due to a fast-paced lifestyle, inflexible working hours, and, as a result, insufficient motivation for self-improvement.

In line with the world we live in, we decided to seek a digital solution that would help people organize their workouts and maintain continuity in their overall physical well-being. And that's when we found MyFitWorld - a Serbian startup that developed a web platform and a mobile application for exercisers, as well as trainers and fitness clubs to better organize their work and communication with clients. In addition to training and organization, the platform also offers collaboration with companies that provide fitness benefits to their employees through it. Aleksandar Stanković, co-founder and CEO of MyFitWorld startup, told us more about all of the above.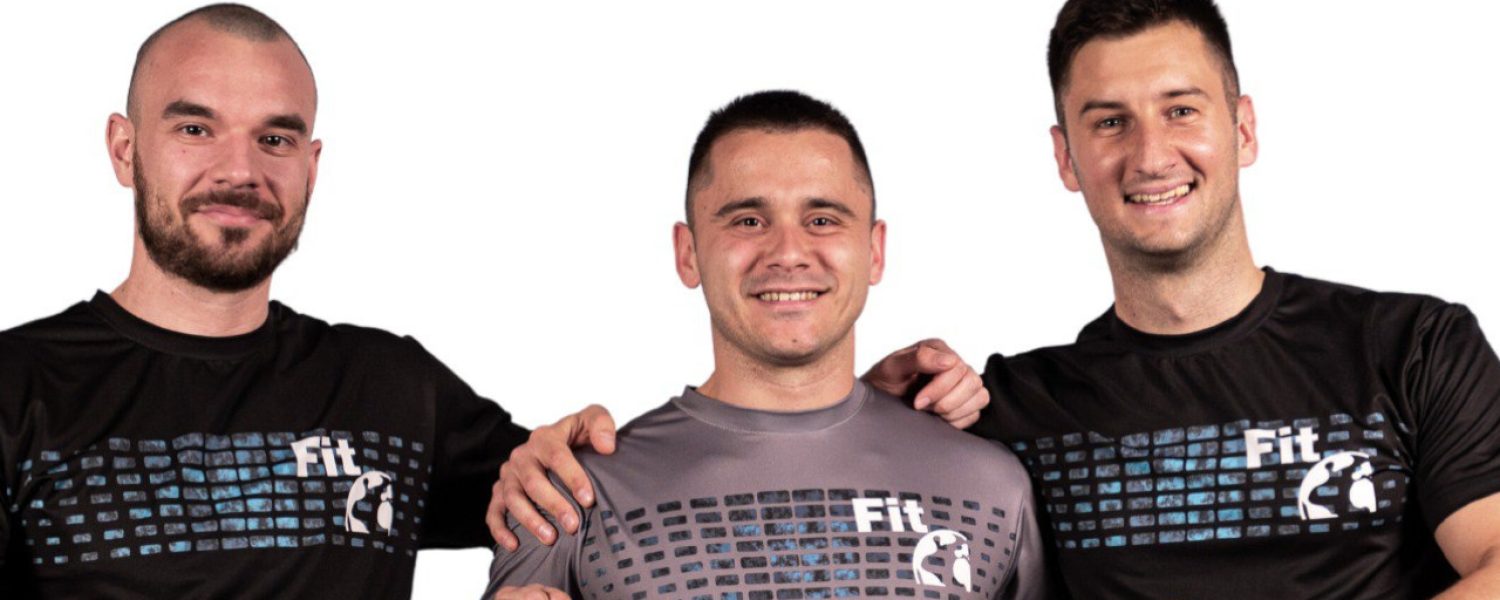 A platform that doesn't allow loss of motivation during workouts.
With each missed workout, exercisers lose continuity, results, and motivation for further training, while trainers lose business continuity, income, and the effectiveness of their work. They are also unable to accept new clients due to busy schedules. Frustrated by this fact, Aleksandar and his colleague Milan Sundać started collecting exercise databases in video format.

This soon grew into a vision to create a product that would facilitate the organization of work and communication between trainers and exercisers in all aspects. In 2018, the foundations for the MyFitWorld platform were laid: "We transformed the whole idea into a high-quality PowerPoint presentation, and with that PowerPoint, we raised the first 125,000 euros from donors, including family members (minority), exercisers, and our former boss at the fitness club where we worked, who was also a colleague and a previous college friend, Igor Čurović."

So, three colleagues from the Faculty of Sport and Physical Education launched a tech startup, and at the suggestion of one of my clients, we applied for the first "startup boot camp" in Serbia as part of NTP Belgrade - the Israeli "Colosseum Sport Tech." Although no one believed that we actually raised money because it was the result of a "handshake" agreement, NTP Belgrade and CST gave us a chance because the idea seemed innovative and meaningful, and the team was knowledgeable and motivated enough.

The contracted funds were converted into the company's founding capital, and winning the third place in the competition - behind two already real products - served as confirmation of the idea's quality and, as our interviewee says, an even stronger motivation to continue. MyFitWorld was officially founded on January 3, 2020, and the platform started operating as an MVP on November 23 of the same year.

Shortly thereafter, the startup won a non-equity grant of 80,000 euros from the Innovation Fund as a startup with global potential. Throughout 2021, the founders dedicated themselves to intensive product development, while validating the business model in the Western Balkans and the UAE market. In addition to Aleksandar, the co-founders are Milan Sundać and Igor Čurović, who are colleagues from the same year of university and have been in the fitness business for 7 years, with over 13 years of experience in fitness, conditioning, and recreation. Despite being successful postgraduate students, these three friends decided to pause their education in order to fully devote themselves to business development.
Meet MyFitWorld ambassadors.
Nikolina Moldovan, a highly acclaimed Serbian kayaker, is also the official ambassador of the MyFitWorld platform!

Nikolina has competed in the disciplines of solo kayak (K-1) and two-seater kayak (K-2) at distances of 200 and 500 meters. She has achieved remarkable success in these disciplines, earning numerous accolades. Notably, she secured the gold medal at the European Championship in 2009 and 2010. Additionally, she has clinched two bronze and silver medals at the World Cup in Duisburg, Germany, and Moscow, Russia, respectively, in 2014. Nikolina Moldovan proudly represented Serbia alongside her sister Olivera in the K-2, 500m event at the Summer Olympic Games in London, where they finished in 8th place in the final.
Bojana Jovanovski-Petrovic
Bojana Jovanovski-Petrovic, a renowned Serbian tennis player, holds great acclaim worldwide and is a proud member of the MyFitWorld team.

Bojana, formerly ranked as the 32nd best tennis player globally, now serves as a coach at the Swiss Tennis Federation. She has dedicated herself to nurturing a competitive spirit and sharing her extensive experience, skills and knowledge with our aspiring tennis talents.
Dr. Miloš Petrović, a former elite canoeist, currently serves as a conditioning trainer and sports scientist. Throughout his illustrious career, he secured the national title an impressive 54 times. As a coach, he has mentored numerous exceptional athletes, including renowned kayakers Olivera and Nikolina Moldovan.

In the early stages of his sporting journey, Miloš recognized the importance of honing his skills in sports and fitness training. He attended the Sports School in Belgrade as a student and later pursued a Bachelor's degree at the Faculty of Sports and Physical Education, University of Belgrade. Additionally, he completed his Master's and PhD studies in the field.